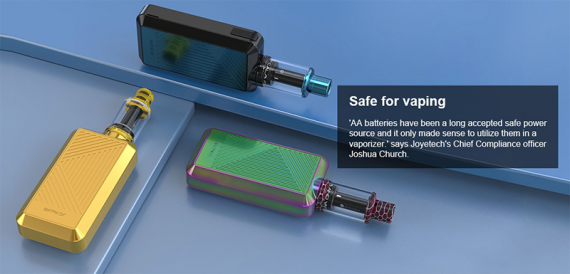 Good day, dear vapers and just connoisseurs of delicious e-steam. April 23rd , Joyetechfirst published on social networks its new product. It turned out to be a starter kit that can run on AA batteries and Ni-MH format factor batteries. I do not know whether it is broken or not, but imagine that you can now float on conventional batteries (approximately 150 puffs on two AA batteries and approximately 800 puffs on two Ni-MH batteries with a capacity of 2000 mAh). Problem with batteries gone? The charge ran out, went to any stall, or a specialty store bought two cheap batteries and continue to soar. Well, I do not know what it will be, time will tell and we will know about it in just a couple of months. In the meantime, let's get acquainted with the novelty and see what the Batpack starter set is.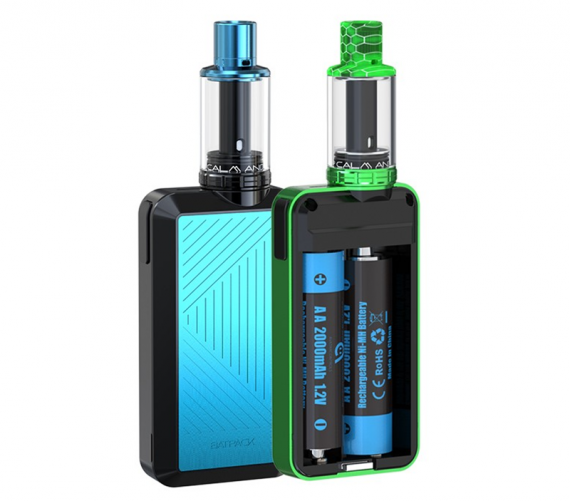 The mod is packaged in a package familiar to the Joytek members – a black box with a logo and a paper "wrapper" with basic characteristics, warnings and other information that, in one way or another, relate to the device inside the box. On the "Overwrap" the mod of the same color as inside is depicted. The package includes: mod, manual, evaporator BFHN, special compact atomizer ECO D16 . It is not difficult to guess that the D16 somehow hints at us on the diameter of the atomizer (16.5 mm), although you can't probably call it an atomizer, but oh well.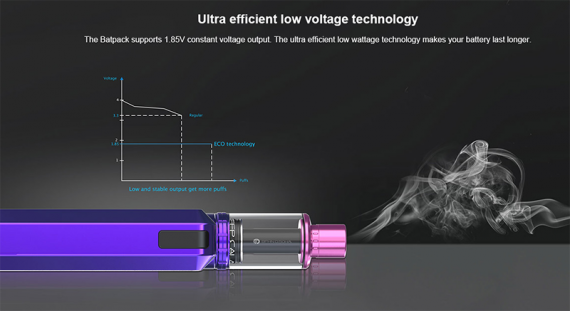 If we consider the appearance, then first of all it is worth noting the small dimensions of the device, lovers of "stealth", this is, perhaps, the Joitek team tried for you. Immediately, we note that the mod has no monitor, only a start button with an indicator that tells us about the battery charge. The dimensions of the device are 112.5 by 37.00 by 18 mm, the dry weight is about 90 grams. On the case of the fashion itself, you can look at geometric patterns that emphasize at least some design idea. The color palette is presented immediately in six different colors, among which are monotone (rainbow, bright green, golden) and combined colors (red and yellow, black and blue, blue and pink).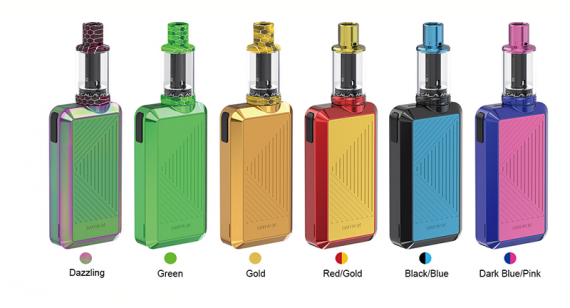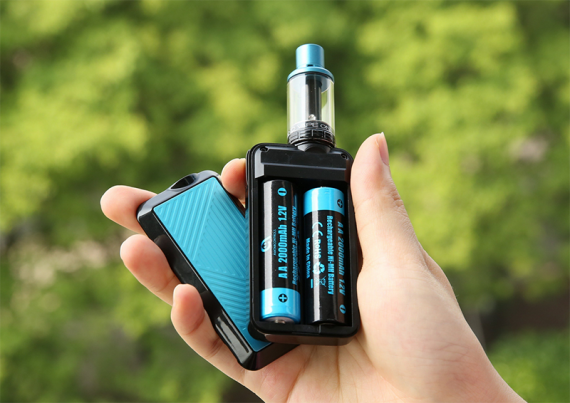 So, and the most interesting, probably, in this mode is the format factor of the batteries, I will not be particularly stinging, I have already said everything in the first paragraph, I should probably say that the mode has a low output voltage, only 1 , 8 volts. Oh yes, BFHN removable evaporators with a resistance of 0.5 ohms, this can be seen from the output voltage with these numbers. Another manufacturer strongly recommends not to use the atomizer with other box mods. Here is such a starting set we were given once again by the developers of the company Joyetech. It costs not so expensive, 35-40 dollars , so far it is a novelty, for shares it can be found for $ 20.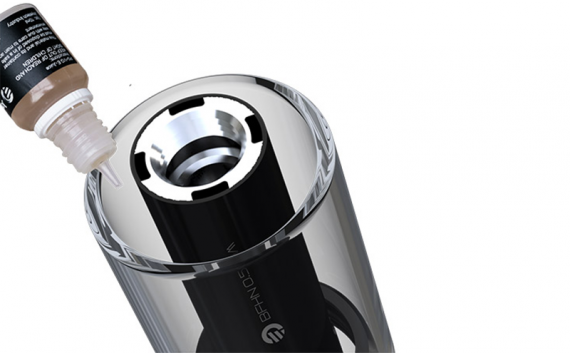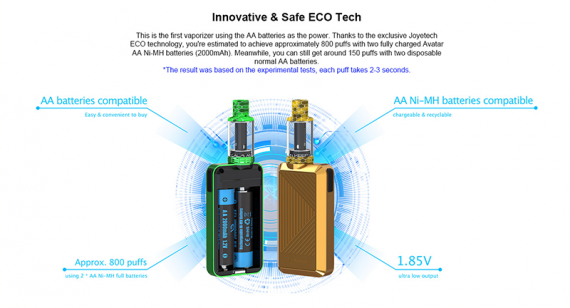 Now It's Available :
Joyetech Batpack with Joye ECO D16 Kit
Hot Sale Recommendation: