If you have not heard of Asvape , you should not worry about it, because you are definitely not the only one. My own knowledge in the history of the company ends with Strider boxing mode presented by the manufacturer in conjunction with VO Tech . Now I also know the tank called Cobra , which appeared in the catalogs of online stores relatively recently. It looks like an ordinary atomizer, yet it has small highlights, which attract attention. Let's try to formulate an opinion about the new product.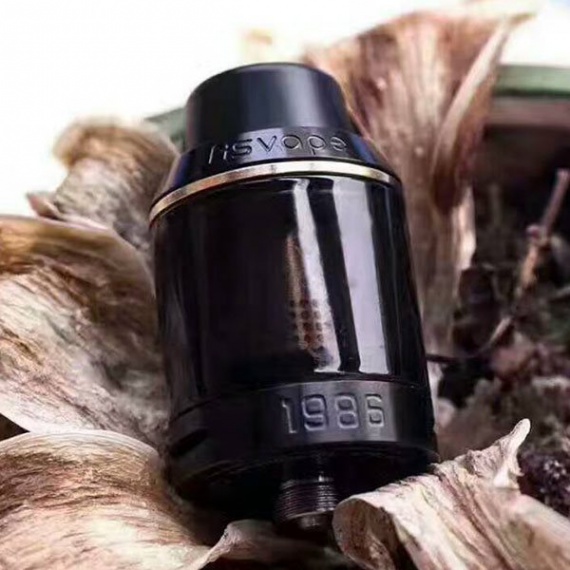 What I want to immediately note is that without having done anything supernatural, the designers were able to "roll out" a very stylish product that would stand out without any problems among a heap of repetitive competitors. The tank is available in only two color options – black and steel. I singled out for myself the last one, which, in my opinion, is best combined with a gold-colored evaporator.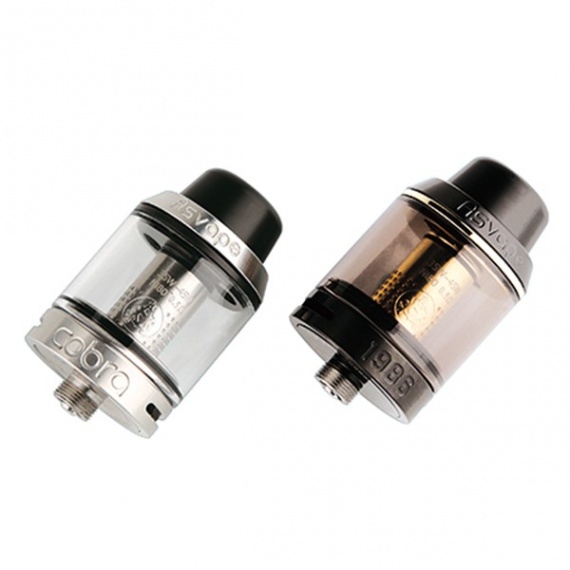 There are not so many decorative elements on the case. These can be attributed, perhaps, to small engravings on the case. By the way, I did not find information about how the 1986 figure relates to this device. The only connection I could find was Stallone's film "Cobra", released just in 1986. As for the size, everything is more or less standard. Despite the fact that the tank has a rather large diameter of 24 mm, it is only 42.5 mm in height, so the novelty can be called compact.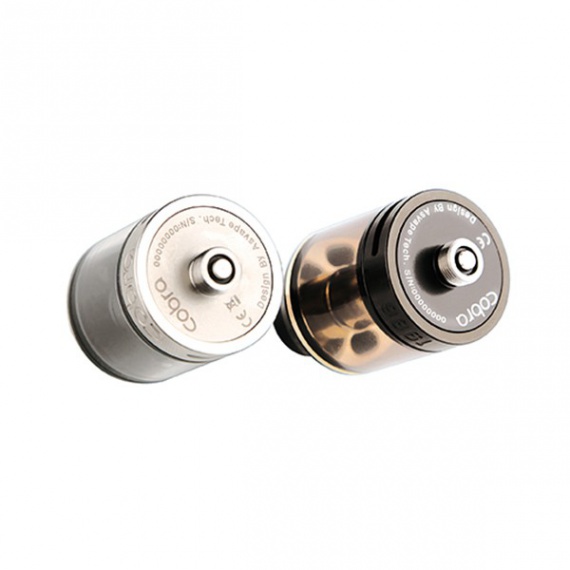 Due to some external similarity with atomizers of the Moonshot type , one may get the impression of the great potential of the new product, but in reality everything is much more modest. Asvapepositioning a novelty as a tank for those who are just switching from the most primitive atomizers or to those who need a powerful tank. For advanced vapers, a tank with an evaporator on Ni80 0.5 ohm with recommended power from 35W to 45W is not of particular interest. It's too early to judge the amount of steam and the taste transfer, but the presence of a standard blower can be considered good news.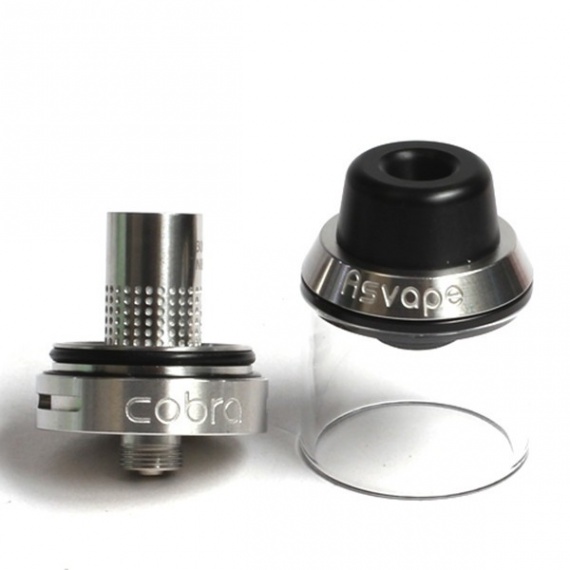 Focus On www.urvapin.com For Best Vape Tanks.
The manufacturer calls the most interesting feature of his device is the design of evaporators. As you can see, the entire evaporator housing is covered with holes of small size, that is, the liquid comes directly from everywhere. According to the manufacturer, this will allow to use liquids with 100% VG on this tank. I don't see much point in this, but you can count it as a marketing move.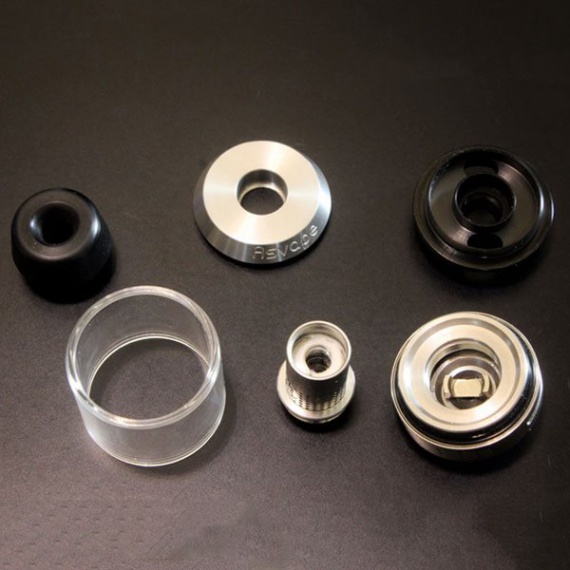 When I began to get acquainted with the performance characteristics of this tank, I was ready to see the figure of 2 ml in the column capacity of the tank for liquid. In fact, it turned out that Asvape engineers have a conscience, so that a fully filled tank can hold 3.8 ml of liquid. Not to say that this is such a serious indicator, but for a comfortable soaring should be enough.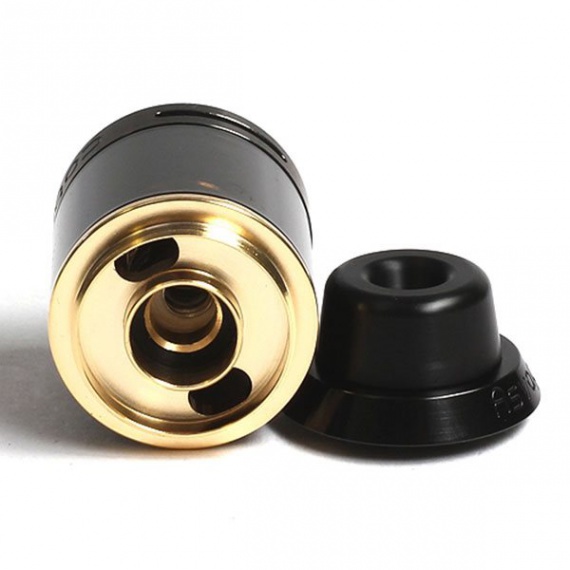 Now It's Available :Asvape Cobra RTA
Hot Sale Recommendation:
Voopoo Vmate 200W Kit With Uforce T1 Tank