The company Hugo Vapor has released a device Orbiter GT230. The lightweight box mod has a bright ergonomic design, a color display and a maximum power of 230 watts.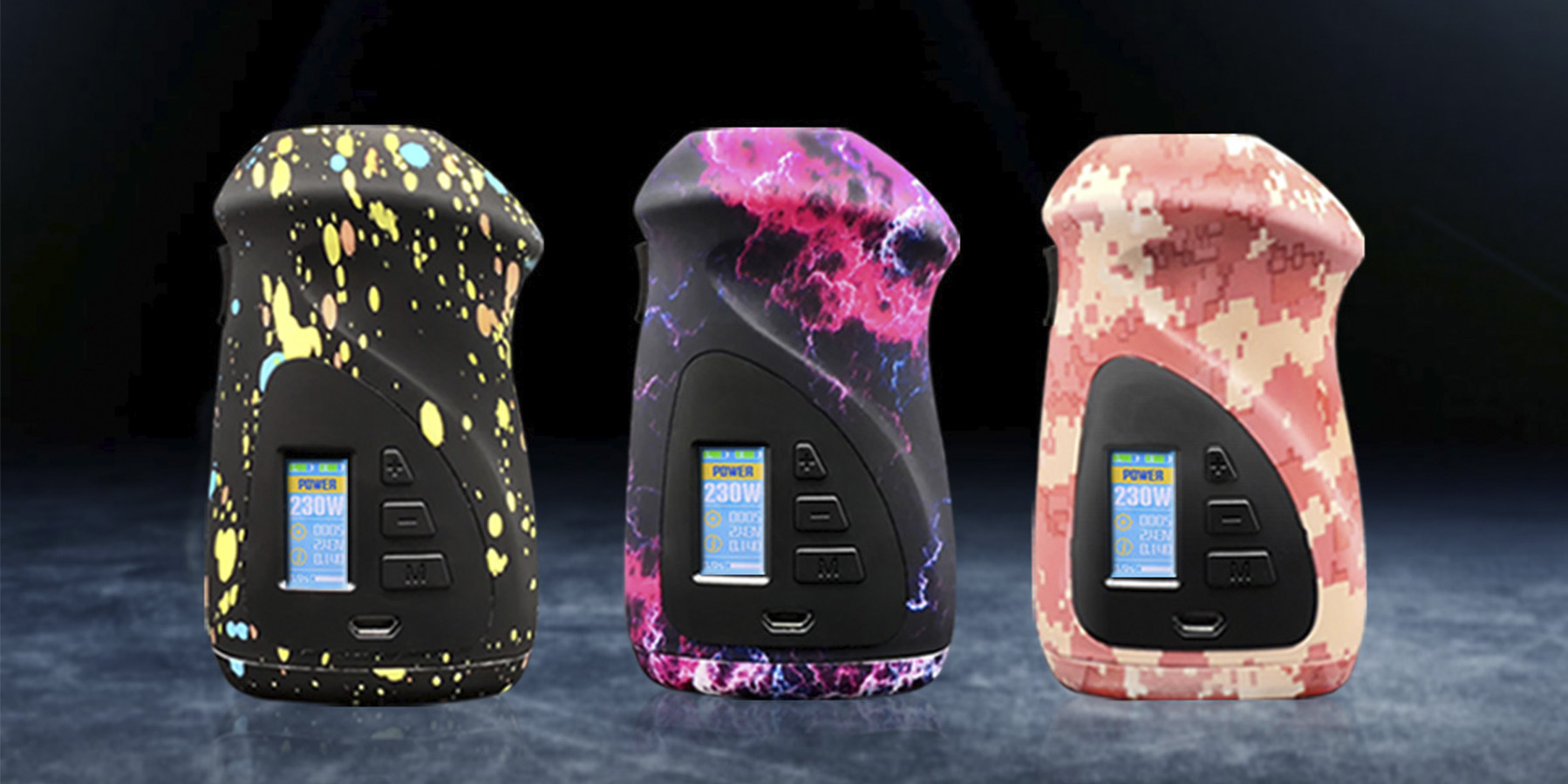 June 12, the company Hugo Vapor introduced in instagrame new device  Orbiter GT230 . Boksmod performed in ergonomic form with smooth lines and a complete lack of angles, in three bright patterns. The body was made of plastic and covered with nylon, due to which the weight of the device was significantly reduced. The landing area received a diameter of 30 mm, as well as a relief pattern in the shape of a star of David. The fire button was given a certain resemblance to the trigger and sent to the front side of the handle. At the end there was a panel with a color display, three control buttons and a USB port. A hinged battery cover was installed at the bottom.
The device is powered by two 18650 batteries, each has a separate indicator. Charging via USB-port current up to 2A. The board supports varivatt, thermal control and custom mode settings. Gives a box mod up to 230 watts of power. The resistance range is 0.06 to 3 ohms.
The device comes with a USB cable and instructions.
Main characteristics:
Size – 96 by 58 by 38 mm

Weight – 70 grams

Material – plastic, nylon, stainless steel

Maximum power – 230 watts

Thermal control – 100 ℃ –315 ℃ / 200 ℉ –600 ℉

Charging current up to 2 A
Now It's Available :
Hugo Vapor Orbiter GT230 Box Mod
Hot Sale Recommendation: